To purchase any of our books, use our convenient shopping cart, or send us a note in the contact form. Or you may place your order over the phone at (502) 352-5442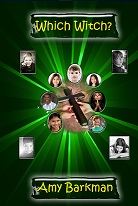 Which Witch
a Fun to be One Club Adventure
Retail Price: $10.99
Publisher's Discounted Price: $8.79
No doubt who is the bully. No doubt who are the friends. But WHICH is the WITCH casting spells in Danny Acorn's new school?
And what is the Fun to be One Club? Are they the cause of everyone falling asleep - and worse - in the classroom? Danny spies on a meeting of the Fun to be One Club to find out. Is it boring? Or is it just what he's been waiting for?
"This book is a great illustration of spiritual warfare - fictionalized and in easy-to-read form."
~ Tommy and Sylvia Hays, Messiah Ministries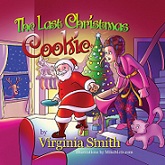 The Last Christmas Cookie
Retail Price: $9.49
Publisher's Discount Price: $7.65
When Mama awakes in the middle of the night on Christmas Eve with a hankering for a chocolate chip cookie, she sneaks down the stairs to help herself to one of the treats left for Santa. But she discovers that Santa is already there, and there's only one cookie left! Fiction veteran Virginia Smith tells a charming Christmas story that's sure to become a holiday favorite in The Last Christmas Cookie.